Access and analyze your business customers' financials in seconds
Accelerate reporting, decisioning and risk assessments using simple, one-click accounting integrations.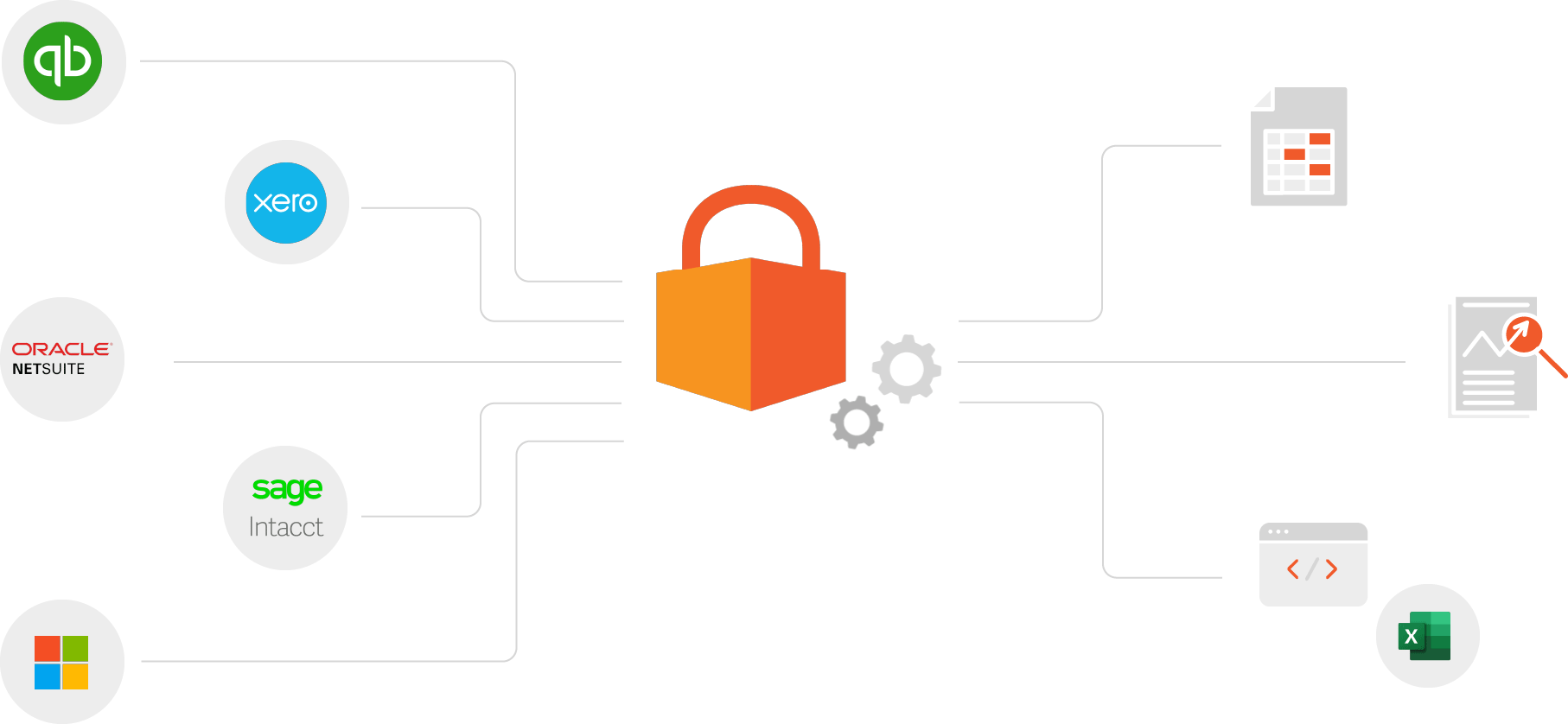 Strongbox makes it simple
to unlock intelligence from accounting data
Simple & Easy Connections​
With over 10 years of experience building products with accounting system integrations, Strongbox makes it simple, easy, and fast for you and your business customers.​
Powerful Analysis
Beyond just pulling the raw data out of the accounting system, Strongbox performs powerful analysis to give you deep insights on the financials including cash flow analysis, mapped financial statements, key ratios and more.
Flexible Outputs​
Excel-ready
Leverage the ready-to-use financial workbooks in Excel, packed with financial data and templated analysis.
Developer-ready
Access data, metrics and whole reports using the developer-friendly API.​
Data Available
Strongbox generates comprehensive analysis on a wide variety of data enabling you to get the insights you need.
Accounting System Integrations
Safe and secure
Strongbox is built and hosted on Microsoft Azure which has industry-leading security built-in.
The technology uses bank-level 256-bit SSL, TLS cryptographic protocols, authentication and data encryption to ensure data is private and always protected.
Learn more about our security policies and certificates here.
Ready to start?
Start the conversation about how Strongbox can help your team.
We can answer questions, show a demo, or discuss implementation.